Without a doubt, entrepreneurship has completely reshaped the traditional business landscape, with innovative start-ups transforming work as we know it, creating a new meaning for business success. Entrepreneurship has also had an impact on the world of sports.
We see great professional athletes transitioning from sports into the world of business, with entrepreneurship now being a significant part of the modern athletes' mindset and consequently redefining their lives. With the athletic career usually being more volatile and short-lived relative to a career in any other industry, athletes need to find ways to safeguard their financial stability after retirement from sports, meaning that they need to shift their focus from how to spend to how they can build with their money. 
There are numerous success stories of elite athletes who have gone on to have successful business careers as startup founders and innovators in fields outside of sports.
Earvin 'Magic' Johnson
To begin with, NBA legend Earvin 'Magic' Johnson, with one of the most inspiring careers in basketball, has also managed to have one of the most impressive business track records of any athlete. As the Chairman and CEO of Magic Johnson Enterprises, an investment conglomerate, he has been involved in various business ventures.
In his early years of entrepreneurship, he partnered up with Sony Pictures to develop Magic Johnson Theatres and later acquired 125 Starbucks stores, which he eventually sold. In the sports industry, in 2012, he became co-owner of the Los Angeles Dodgers, a Major League Baseball franchise for $2 billion dollars. Johnson also co-owns the Los Angeles Sparks of the WNBA, Major League Soccer's Los Angeles Football Club, and eSports franchise Team Liquid. 
Furthermore, Johnson has controlling interests in a $20 billion financial services company, as well as in a food service and facilities management company, and is a significant investor in numerous minority-owned tech companies.
Venus and Serena Williams
The tennis legends Venus and Serena Williams are another great example of athlete entrepreneurs. Venus was the owner of VStarr interior design company and CEO of her own sportswear brand, EleVen, before retiring from sports.  In the meantime, Serena has her own clothing line, S by Serena, whilst also being the CEO of Serena Ventures, an investment company that contributes to the launch of startups. 
It is also worth mentioning that they both have part ownership of the Miami Dolphins and UFC. Another tennis pro who chose to follow the entrepreneurship path, taking time off the court, is Maria Sharapova, who launched her own line of premium candy, Sugarpova, while also co-authoring a sunscreen brand.
Beyond her legendary tennis career, Venus Williams has ventured into fashion and interior design. She launched her own fashion line, EleVen, and established an interior design company, V Starr Interiors, which has worked on high-profile projects, including luxury hotels and residential properties.
Like her sister Venus, Serena Williams has made her mark in fashion. She founded the fashion brand Serena, which focuses on inclusive and body-positive clothing. Serena has also invested in various startups, including those in the tech and wellness sectors.
George Foreman
Additionally, former professional boxer George Foreman is another athlete who has succeeded as an entrepreneur by endorsing the world-famous George Foreman Grill. According to Forbes, hundreds of millions of units have been sold since it was introduced, with Foreman making as much as $8 million per month at some point.
As athlete-entrepreneurs embark on their journeys from the sports arena to the business world, many find ways to use their fame and fanbase to their advantage. One avenue they explore is partnering with betting firms and featuring in their sportsbook promos. This strategic move not only helps them expand their entrepreneurial reach but also allows them to engage with their audience on a whole new level.
In today's digital age, sports fans are more connected than ever before. They follow their favorite athletes not just on the field but also on social media platforms and various online communities. Athletes understand the importance of staying connected with their fans, and partnering with betting companies provides a unique opportunity to do so.
By collaborating with betting firms, athletes can create a bridge between their sporting careers and the betting world. This not only adds an exciting dimension to their entrepreneurial endeavors but also enhances the overall fan experience. Fans can now cheer for their favorite athletes not just during the game but also when they place bets on them.
Shaquille O'Neal and Tom Brady
Former NBA pro-Shaquille O'Neal has also shown a passion for entrepreneurship. He formerly owned 10% of Five Guys' entire franchise portfolio and, at some point, owned 40 24-Hour Fitness locations, to which he added his own touch, being an expert in sports.
Seven-time Superbowl champion Tom Brady has used his physical wellness knowledge to launch his lifestyle brand, TB12, including a sportswear line, supplements and workout equipment. According to Forbes, he also co-founded an NFT company, which raised $170 million in January 2022. Brady also launched his own film production company to develop documentaries, films and TV shows.
Cristiano Ronaldo
With his career still in full swing, Portuguese soccer superstar Cristiano Ronaldo keeps adding to his fortune by strengthening his entrepreneurial profile year after year. Cristiano launched his own line of eyewear, footwear, underwear and fragrances under the CR7 brand name. He has also entered the hospitality industry, partnering with a hotel group to launch several lifestyle hotels carrying his name and his idea of a healthy lifestyle. 
Moreover, the soccer star has launched several gyms where members can work out exactly like himself. Always keeping up with trends, Ronaldo has recently expanded his portfolio, announcing an NFT partnership.
Michael Jordan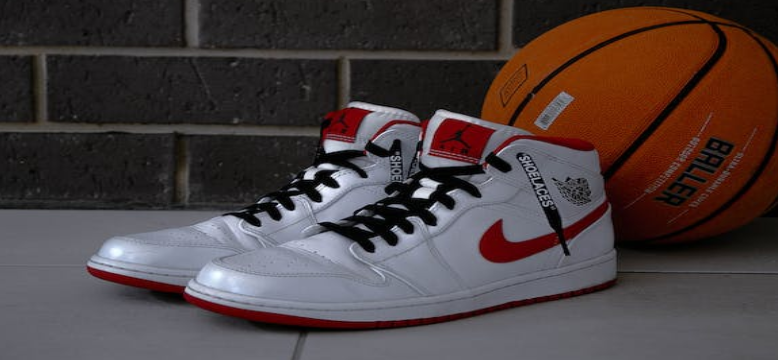 Billionaire basketball icon Michael Jordan is not only known as one of NBA's greatest players of all time but also as a business mogul. His long-standing partnership with Nike has led to the launch of the Jordan Brand, with one of the world's best-selling sneakers in history- Nike's Air Jordans; making him an innovator in the field of athletic shoes with his creative input. Jordan is, among others, the Chairman and majority owner of the NBA's Charlotte Hornets, a NASCAR team co-owner, and the majority investor in a golf course.
David Beckham
David Beckham is one of the first footballers to make a name for himself outside of soccer and in the fashion world- with his name being directly associated with style. He may have retired from sports but still has a lot on his plate, with brand endorsements such as Adidas, L'Oréal, H&M and Tudor, among many others. 
It is worth noting that he is co-owner and President of Major League Soccer Club Inter Miami CF. Recently, retail and entertainment conglomerate Authentic Brands Group established a partnership to co-own Beckham's global brand, with Beckham becoming a shareholder in Authentic Brands, which owns retailers such as Barneys New York.
Conclusion
To conclude, it is not uncommon for athletes to join the field of entrepreneurship whilst having a career in sports or once they retire from sports in an attempt to maintain high levels of financial stability. A common factor among these successful athlete entrepreneurs is that they carry the personality traits that have helped them achieve their sports goals into their entrepreneurial endeavors, each following paths they are passionate about.