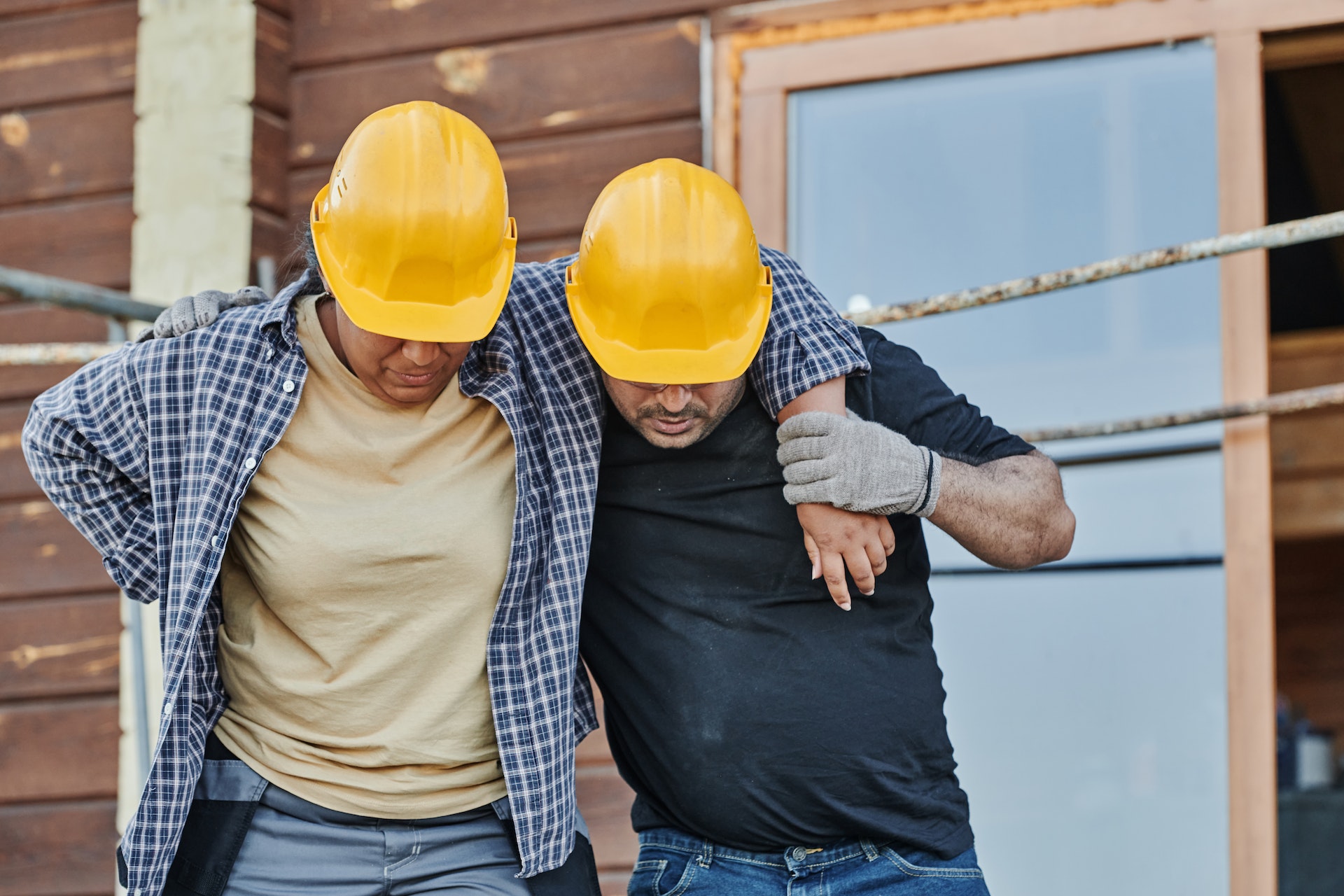 Construction workers help to keep our country strong, secure, and ready to work. Every single day, these professionals get up and use their bodies and minds to the fullest to complete their essential tasks. In the wake of new infrastructure spending, construction workers are busier than they've been in years. Unfortunately, however, there are many workplace injuries on construction sites each year, and some of them require legal professionals to get involved (so that the rights of victims are protected). Here are just five reasons to take the plunge and hire a construction injury lawyer if you find yourself the victim of a workplace construction accident in 2023: 
1. Ensure that Your Rights are Protected
When you're injured at work, a lot of alarm bells are almost certain to be set off. Whether you're dealing with suspicious foremen, bosses, or insurance agents, you need someone who is not only on your side but completely disconnected from your workplace to help protect your rights post-accident. Given how complex, hazardous, and hard-headed construction worksites can be, the need for a qualified construction accident lawyer becomes that much more important in the aftermath of an accident. You'll want to be assured that you'll have the means to survive as you recover and that you will not be unrightfully penalized for the accident at hand by any of your bosses, after all. By taking legal action, you can also help send the message to any negligent foremen or bosses that employees will not accept destructive workplace actions. 
2. Gain a Concrete Understanding of the Law
After a construction site accident, you'll want a concrete (no pun intended) understanding of the law that's relevant to your case. If you try to achieve this all on your own, you'll not only feel overwhelmed, but you'll likely end up misunderstanding the laws you're trying to comprehend in the first place. After all, the legal system you're dealing with is incredibly complex. With this in mind, it's useful to talk to a lawyer who's helped people through situations similar to your thousands of times in the past. They can give you the information you need to stay out of legal jeopardy and will help guide you toward a settlement that's fair and substantial if you were injured due to no fault of your own. 
3. Get Help Gaining Worker's Comp Benefits
When you're injured on a heavy-duty construction site, the chances of your injuries being severe are unfortunately much higher than they would be in many other professions. Due to this, it's not unlikely that you'll need financial help to ensure you stay afloat as you heal from your injuries. This is the exact reason worker's comp laws and programs exist, and a lawyer can ensure that you receive these benefits in a timely, legal fashion. Thankfully, the vast majority of states, including Illinois, require construction employers to have worker's comp insurance. If your boss failed to do so, and you are injured, you may have the ability to sue them for this dangerous, and irresponsible oversight. By standing up for yourself, you are standing up for every other worker on your job site. 
4. Pinpoint the Parties Responsible for Your Injuries
Determining legal responsibility in the aftermath of a workplace accident can be downright chaotic. When it comes to construction site injuries, the level of chaos is often tripled. A lawyer can take the stress out of investigating and documenting the nature of your accident, and allow you the space and time you need to heal properly. Rather it's gathering evidence, talking to insurance reps, or interviewing your bosses and co-workers, an experienced construction injury lawyer will know exactly what to do. Nobody wants to have the responsibility of confronting co-workers post-accident (after all, you probably have close relationships with them), so allowing a legal professional to do so in a courteous, transparent manner is always a superior option. 
5. Resolve Your Construction Injury Lawsuit ASAP
Let's be honest, many lawsuits are known for taking years to resolve. Not only is this fact frustrating, but it can sometimes make it feel as though you'll never get back on your feet post-accident. Thankfully, workplace accident lawsuits are often a bit more straightforward, and shorter timelines are put in place when it comes to deciding certain aspects of legal responsibility. When it comes to worker's comp payouts and benefits, especially, a construction accident lawyer can help expedite the process whenever possible. Additionally, they can give you a reasonable, honest timeline expectation for any other legal proceedings that may arise from your workplace accident.