Today we are going to be looking into one of the most exciting gaming laptops the market has seen in recent years with our Clevo NH70 laptop review. The demand for high-powered and capable laptops is heavily driven by the production of games requiring serious power.  For many years, laptops just couldn't muster up the technology required for such games, but things have changed in recent years. One example of that is the Clevo NH70, and here is a little more about the specs that this powerful laptop can offer.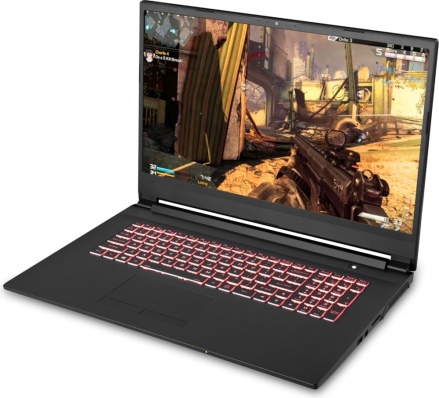 General Features: Under The Hood
This gaming laptop includes a GTX 1070 graphics card, 8 GB of RAM, and a 1 TB internal hard drive as standard storage. It has an Intel i7 processor built in. This gaming beast has a 17.3-inch display, which may be a little modest for the price. The laptop can achieve a maximum resolution of 3840 x 2160. The laptop's display offers a sharp, detailed image of every small feature on the screen. The laptop's audio performance is among the finest gaming laptops in its pricing range.
In terms of battery, the Clevo NH70 utilizes a lithium polymer option, with a backup of between 3 and 4 hours of use. This does prove to be something of a disadvantage given that similar-priced laptops can offer a longer battery.
How Much Does the Clevo NH70 Cost?
The price of the Clevo NH70 can vary depending on where you purchase it from, but the average price is currently $1500. This is a very competitive price indeed and one that makes this laptop very accessible for gamers across the country.
Disadvantages of This Laptop 
There are some downsides to owning this laptop that you should be aware of. One of the biggest issues that you will find is that this laptop is that it is not well geared up for use beyond gaming. If you want a hybrid option, this is not the laptop for you. Additionally, weighing in at some 4.85 pounds means that this really isn't a portable laptop, a feature many customers are looking for. These issues, plus the weak battery do put some people off purchasing this laptop.
Advantages of the Clevo NH70 
Now let's get to the benefits that you will be able to count on should you buy this laptop. Ultimately this is an incredible gaming machine with the awesome power that can showcase any game in all of its glory. Thanks to the impressive graphics card and RAM that the NH70 offers, there is no game that it cannot take on. Not only this but the audio system featured on this laptop is equally as impressive as the graphics, giving users a fully immersive experience. 
This particular laptop is aimed at purist gamers, those who are fully committed to their passion and who will happily spend multiple hours at home, playing some of the world's most sophisticated games. Is this the kind of laptop that you can see yourself purchasing?