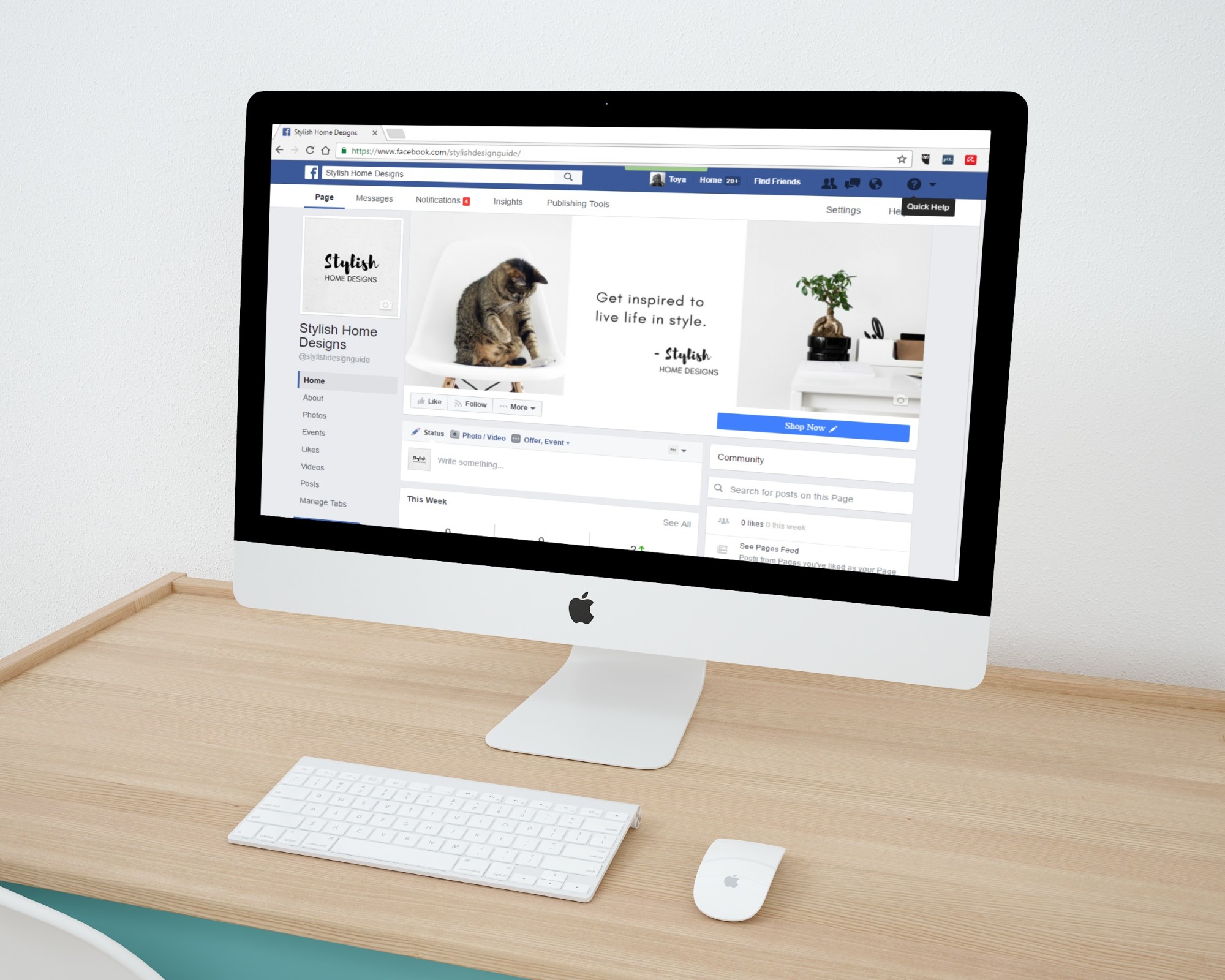 Is your business on social media?
Looking to improve yourself on social media? Do you want to make sure your business Facebook page stands out? If so, you're in the right place.
Here, we'll examine how to make a business Facebook page that shines among the competition. With these tips, you can start building your social media empire that could become a kingdom.
Let's begin!
Establish Your Brand Identity
Creating a business Facebook page with a stylish banner template is a great way to make it stand out. Choose a template that matches your business's branding and aesthetic. A strong brand identity helps potential customers and consumers recognize your company and create a connection with your product.
Crafting unique visuals, such as a logo and imagery, will give your business a distinct look. Be sure to include your company information, contact details, and a link to your website.
Pay attention to colors, typographies, and graphic elements to ensure they stay consistent. Create a hashtag that customers can use to share photos and stories about your company.
Use Eye-Catching Visual Elements
When creating a business page on Facebook, it is essential to use eye-catching visual elements such as images, videos, or graphics. Images should be bright and relevant, while videos should be engaging and well-produced.
Graphics should be vivid, colorful, and eye-catching, and you should use catchy slogans and quotes. Try experimenting with different visuals each time you post to create a page that stands out from the crowd.
Plan Content for Maximum Engagement
A business can develop a successful professional Facebook page with a strategic combination of content and engagement. A key element in achieving this is to plan content for maximum attention.
Generate ideas that appeal to your target audiences, focusing on relevant topics and facts. Create a series of postings with high-quality visuals that draw attention and promote a call to action.
Leverage Targeted Advertising
Targeted advertising is an excellent way to reach potential customers with the appropriate message. You can measure the effectiveness of your ads by creating campaigns with specific goals. It involves promoting new products, establishing a social presence, and increasing brand awareness.
As you better understand your target demographic, you can fine-tune your ad content, creativity, and placement to ensure your message reaches the right people. This may increase engagement, customers, and success for your Facebook business page.
Monitor and Analyze the Results
Making a business Facebook page stand out requires monitoring and analyzing the results of marketing strategies. You can get detailed information on revenue, page views, and clicks using analytical tools such as Google Analytics.
You can also measure the success of campaigns in terms of reach and engagement. You should take a look at customer satisfaction and feedback.
Learn How to Make a Business Facebook Page
Start by creating a page representing your business and gathering an active audience, then focus on creating engaging content that stands out and drives engagement. Finally, grow your page and business brand through regular cross-promotion and competitor analysis.
With these tips, you'll make a business Facebook page that stands out and helps you further your business. Start now and take your social media strategy to the next level!
Did you find this article helpful? Check out the rest of our blogs!